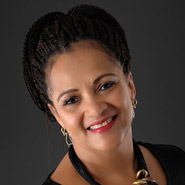 Almira T. Hinton RN BSN MHSA
Online Hypnosis Sessions- Originating from Iowa City, Iowa, USA
Website- www.TheRNHealthCoach.com
Phone Number – 319.331.3249
Email me – almirahinton@gmail.com or schedule a conversation with me to talk about your health goals using ZOOM –https://calendly.com/almirahinton/60min-1
A registered nurse for over 30 years in the traditional hospital setting, has given me an amazing understanding and knowledge of working with people suffering from diverse dis-ease.
Adding to my already extensive health repertoire, I am now an NGH Certified Hypnotist and 7th Path Teacher offering Functional Health Coaching to my practice. I look forward to empowering you with tools and strategies to prevent and manage chronic health conditions.
I offer group 7th Path self-hypnosis as well as private sessions. A couple of times per month I do offer a free introduction to the 7th Path session check my FB page or email me for dates.
Contact Almira Hinton