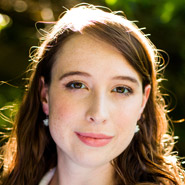 Email: amelia@hiddenriverhypnosis.com
Website: https://www.hiddenriverhypnosis.com/
Phone: (877)-485-0219
Amelia Bishop is a Certified Hypnotist with the National Guild of Hypnotists and holds advanced certification in 5- PATH®. She is also a 7-Path Self Hypnosis Teacher. Amelia is passionate about helping people live their best lives through the power of hypnosis.
Amelia is a Pittsburgh native, and has lived in the Philadelphia area with her husband and cat since 2017. Amelia offers her clients compassionate and confidential one-on-one sessions. Amelia is focused on empowering her clients to rise to their highest potential using advanced hypnosis techniques, and each session is highly personalized and transformational.
---
Contact Amelia Bishop