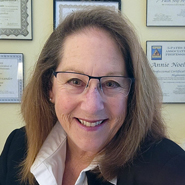 Annie Alexander – Hypnosis Sessions in Bellingham, Washington
Business Address: Home Office – Bellingham, WA
Phone: (360) 840-1075
Email: info@northwesthypnosiscenter.com
Website: https://www.NorthWestHypnosisCenter.com
Hi, I'm Annie Alexander, Ph.D., BCH and I love helping people transform their lives using the power of hypnosis every day.
I am a Certified Hypnotherapist with training in Advanced Transformational Hypnosis technologies and my Ph.D. is in Clinical Psychology.
Member:
International Association of Hypnotist Professionals
National Guild of Hypnotists
Registered Hypnotherapist, State of Washington
5-PATH® Certified Hypnotist
7th Path Self-Hypnosis® Certified Teacher
Using the power of hypnosis, I guide you in getting to the root of your concerns quickly and easily so that your unwanted behaviors are neutralized and eliminated.
After nearly 30 years as a traditional psychotherapist, working with trauma and addictions, I now know that the rapid relief and renewal brought about by hypnosis is by far the most potent technology I have ever experienced.
My main area of focus is adults and I offer remote sessions for anyone beyond the Bellingham, WA area, inclusive of global clientele.
Here are just a few of the issues I can help you with:
Stop Smoking, Chewing or Vaping
Weight Loss
Stress
Boredom
Fears, Phobias and Anxiety
Addictions
Grief and Loss
Anger management
Loneliness
Compulsive behaviors
Eliminating your inner critic
Self confidence
Sleep issues
Test and performance issues
Emotional management issues
Relationship issues (past or present)
"Not Good Enough" feelings
Troubled past and abuse
Spiritual awakening
Karmic issues
I'm happy to answer all your questions so feel free to contact me:
---
Contact Annie Alexander