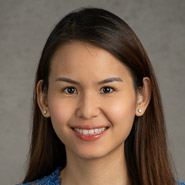 Crystal Lim Mei Jiun – Hypnosis Sessions in Singapore
Location: Singapore
Graduation Date: 13th Jan 2016
Trained by: Fauziah Shah (Petra Hypnosis and Training Center)
Contact number: 65-90283495
My passion is in relationship issues and especially those contemplating or in a divorce. After experiencing my own divorce journey, I realised that to truly heal, one needed to understand the root cause of the problems. Being able to access my subconscious mind has tremendously helped to speed up my healing process and finally allow me to achieve the happiness I desired.
Therefore, I believe if someone wants to have a permanent transformed life for the better, assessing the subconscious mind is needed to find the issues that have been blocking the success of a more fulfilled life. With the 5-PATH® Hypnotherapy approach, we can do just that; in the most relaxing, safe and secure space. When all the past emotions like anger, guilt, frustration, sadness, loneliness or fear have been removed, we can start creating that happier and healthier life we desired.
In addition to the 5-PATH® Hypnotherapy sessions, clients can also learn about the 7th Path Self-Hypnosis® program. The 7th Path™ sessions are conducted either individually or in a group class. These sessions are meant to guide and equip clients to create their own continuous journey towards success and transformation.
Contact Crystal if you would like to know more about 5-PATH® Hypnotherapy, or be a student of the 7th Path Self-Hypnosis® program.