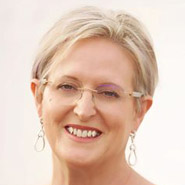 Hi, I'm Drenda. I'm a former police officer, former minister, and now Certified Hypnotist. I've been in service to people most of my life and have seen so many trapped by their BS (beliefs & stories), and I was unable to provide long-lasting help or true transformation until I found hypnosis. Hypnosis is The Tool I needed to help people get out of their limiting BS and find FREEDOM!

I offer a holistic, subconscious approach & life-long transformation for individuals in the following areas:
Overcoming Fears
Releasing Stress
Facing the Storms of Life with Peace & Calm
Weight Loss
Smoking Cessation
Improving sports, personal, & professional performance
And so much more!
I also offering a holistic, subconscious approach for companies in the areas of:
Mental Wellness
Sales Performance
Leadership
Each program is fully customizable to your company's needs and can be held live or virtually.
Additionally, I offer the following services for Patients, Caregivers, and Patient Advocacy groups in a live or virtual setting:
Releasing Stress
Overcoming Fears
Building confidence in speaking with/asking questions of medical staff
Rebuilding body image/identity (patient)
Self-Care
Setting boundaries
Maintaining identity (caregiver)
I am certified in 5-PATH® Advanced Hypnotherapy and 7th Path Self-Hypnosis®.
All sessions and programs are fully customized and can be conducted live or online.
I offer a free 30-minute Discovery Call to explore if hypnosis may be right for you and if we're a good fit for each other. Book your free call here: https://Drenda.as.me/
More info can be found on my website: https://www.drendathomasrichards.com/
I look forward to hearing from you and answering any questions you may have. Let's Stop the BS!