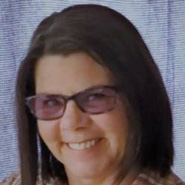 Elizabeth Harper-Schurman – Hypnosis in Montana
Certified Hypnotist 5-PATH® and 7th Path Self-Hypnosis® Certified Teacher
National Guild of Hypnotists (NGH) member
5501 Hwy 93 N. STE. 1
Florence, MT 59833
(406) 304-2517
Email: info@feelgoodmontanawellness.com
Website: www.feelgoodmontanawellness.com
Elizabeth, the owner of Feel Good Montana Wellness, provides virtual, online and in office guidance for wellness. Using the inner power of the client and the up-to-date expertise with
Elizabeth, a noticeable change IS POSSIBLE! Each client is treated as the individual they are. Each 5-PATH® session is client centered and 7th Path practitioners go even deeper into Mind, Body connections. Elizabeth is also happy to explore spirituality with you. Just ask.
About Elizabeth Harper-Schurman, CH
---
Wellness has always been a goal for me. I have overcome my own misperceptions, fear driven lack of motivation, feelings of regret, and lack of control with substances through hypnosis. It is my desire to help others do the same.
I studied Health and Human Performance at the University of Montana, Missoula, where I took a specific interest in the connection between mind, body, and spirit. To further this M-B-S education, In April 2020 I studied the 5-PATH® Hypnosis Technique and the 7th-Path® Self Hypnosis program at the Cascade Hypnosis Center in Bellingham, Washington which has helped me to understand more of how a client's perceptions influence overall wellness. My personal goals are to continue my education and use the education to thoughtfully help people who are ready for improving themselves.
Specialties:
Guided Hypnosis
Self-Hypnosis Classes
Regaining Self-Control/ Habit Reduction
Fear and Confidence
Optimism and Positive Attitude-
rid yourself of erroneous beliefs
Improved Appearance / Weight Management
Sleep Improvement
Personal Skills and Assets
Goal Determination and Setting
Personal Organization and Management
Focus
Guided Wellness Research
Spiritual Awareness
Motivation / Procrastination
Wellness Classes
Free Consultation
---
Contact Elizabeth Harper-Schurman