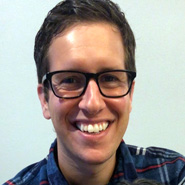 5-PATH® Certified Hypnotist
360 Hypnosis, Philadelphia Pa
Learn about Hypnosis in Greater Philadelphia. We offer virtual sessions too!
Email: geoffgoodman@360hypnosis.com
Phone: 215-880-5907
Website : 360hypnosis.com
Since 2009, I have worked with individuals in person and virtually to help them move past their limiting beliefs and to get rid of their bad habits. Trained by the Banyan Hypnosis Center, I utilize the 5 path approach and incorporate other techniques into my work with clients. Along with Hypnotherapy, I am a trained in NLP, am a meditation consultant, and hold a diploma in personal training and nutrition. I take a very holistic approach and enjoy teaching the power of the mind body connection. There is no greater joy in my life than helping another person and I strive to do this in every single interaction that I have.
Specializations
Stop Smoking
Weight Loss
Stress
Fears
Anxiety
Pain management
Drug and alcohol issues
Sleep issues
Test and performance issues
Emotional issues
Confidence Issues
About Geoff:
At the age of 9, Geoff became intrigued with the subconscious mind and human psyche and began exploring the ways that the mind can create positive changes in our physical and mental health.
He struggled with weight issues and was diagnosed with epilepsy at a very young age. He used his knowledge of the power that the mind and was able to lose 30 pounds, run a 4:58 mile, and rid himself of a neurological disorder, Epilepsy.
Geoff now helps others along their journey through virtual sessions, telephone, live hypnotherapy sessions, his hilarious hypnosis shows, featured podcast, workshops, and more.
Credentials:
Bachelors Degree
National Guild Of Hypnotists Good Standing Member
Certified Master Hypnotist/Hypnotherapist
5 Path Trained Hypnotherapist
NPTI Personal Trainer & Nutrition Consultant
NLP
Mindfulness & Meditation Facilitator
Counseling Skills Certification
Testimonials:
With 360Hypnosis I was able to reduce my anxiety and stress for my panel employment interviewI had a couple of session and got directly to the core of my issues. I received the job offer. Hypnotherapy is another tool I've found useful in helping me to achieve my goals.~ D.M. Coates Mission Hill

I had worked with a Psychiatrist and medical programs provided by my PPO and have not had any success with depression, weight loss, motivation, actually some of the medications made me worse! I finally had a frank discussion about this with my Psychiatrist and told him I wanted to quit the medications and try a more holistic approach; I found Geoff Goodman on the internet search for my area and the rest is history – really history – because I have talked to several women over 40 years old that have encountered the same issues as myself. Hypnosis with Geoff Goodman worked for me; my mood lightened for the first time in 10 years (since medical menopause). I feel more like my old self than ever before. I have spunk! I thank Geoff Goodman with saving my life to begin anew, feeling like I CARE again! I love having my life back! ~ Bonnie C.

Geoff is a wonderful hypnotherapist. He explains everything very clearly and is very caring. I have been hypnotized before but found that he was able to put me in a deeper relaxed state. He is very well read and is well educated as to the different methods of hypnosis. Instead of using "one size fits all" hypnosis he truly tries to get to know you first so that he can use what will work best. ~ KF Attorney Dallas

Hi, Geoff! Everything is going really well and I haven't chewed tobacco since our last session. To think that I've been a tobacco user for he last 20yrs and within two sessions you helped me quit. You're a miracle worker. Thanks! ~ Sam C.

When I was performing in dog sport/performance, I would get very nervous and felt like would be ill. This is an issue because my dogs were nervous because they knew I was stressed. I was not sure about hypnosis but thought I would try it to see. I was hypnotized 2 times by Geoff and it made a huge different. I was not nervous at all the day of the performance and was excited. A friend told me that she was surprised to see how calm I was before going in. When I went into the ring, I was able to focus more on the dog because I was not stressed. I had the judge compliment me on my handling several times which had never happened before. I then got told by someone that had watched me before that my handling was much improved. The hypnosis helped a lot. I highly recommended Geoff. ~ L.H. San Diego

Still going great, best part is previous times I tried to quit smoking I'd sit around thinking about it all of the time, this time it's not like that. Only very rarely do I even think about it. I've definitely quit for the last time. I'm very pleased with the results and thank you immensely. ~ JD Brown

Good Morning Geoff. Your session with me has changed my life!! And every day it just gets better and better. It has been amazing – right after I went to you a new guy came down to the ranch – got his first horse and we started riding together. I am the lead and his horse will not do a lot of things and he does not know how to get him to. So me and my horse, Cloudy have become the lead, strong horse in all of our rides. This would not of only not happened before but we would not be able to ride together, because I would of not been able to step up and take the lead. For my birthday in July we walked the horses to the beach to play in the surf which has always been a dream for me. One more thing off my bucket list. I lived with this fear for over 8 years – I got hurt in 2002 – and I had given up on ever truly enjoying riding again. I still do not understand how it worked. And no matter what the situation the fear just does not come back. It is wonderful. I tell everyone that will listen about you and all my friends at the ranch cannot believe it either. ~ Barbara Pompo

I sought the help of hypnotist Geoffrey Goodman for an upcoming presentation that I was extremely nervous about. In the past I had tried several other methods of overcoming my anxieties of public speaking and nothing ever worked before. After 2 sessions I felt very comfortable and was quite pleased with my performance. Thank you Geoffrey! ~ anonymous

Dear Geoff, Since I've gone through Hypnosis with you, I have felt so much better about myself and my life. I'm so much happier and relaxed. I've become a better wife, mother, friend, and daughter. I'm able to focus on my work and home projects. It's been a wonderful experience. ~ Sincerely, Kim

I recently worked with Geoff on addressing my addiction to sugar. This was my first experience with Hypnosis and I found the entire experience and the outcome to be a positive one. Geoff's approach is not only professional but also informative and educational. I gained insight and a deeper understanding of myself through the process and since our sessions have found it easy to make positive choices in regards to food, enjoying sweets but not being a slave to the sugar. I recommend Geoff and his approach to anyone that is serious about addressing aspects of their life that they are really ready to shift. Hypnosis is a wonderful tool in initiating change. ~ Katie Brauer

I am thoroughly impressed and satisfied with the services provided by Geoffrey Goodman. I was motivated to lose some weight even before I saw him but knew I could use a little extra help. Mr. Goodman delivered even more than I had hoped! My particular area of concern was late night snacking, overeating really, so we focused on that and I have had truly amazing results. He gave me some tools that I can use a my disposal anywhere and anytime. These tools or techniques help me to tap into another source of energy and attitude that was previous unavailable to me. Now I can avoid those extra calories without feeling like I'm missing out on something. His approach was very holistic, safe, and effective. Even though I had never been hyponotized before, I felt 100% comfortable with Geoff every session. I am now well on my way to my ideal target wieght and feel extra energy all the time. Thank you Geoff — I will recommend you to my family, friends, and colleagues without reservation. ~ Steve Allen

Geoff you truly are an inspiration and have been given a natural gift at doing what you do. I have always had insecurity issues and have dealt with issues over my weight my entire life. In only a short amount of time, your words and advice have stuck with me and have truly made me a better person today. Having lost 10lbs and additionally running 2 – 10 mile races, I am currently training for my first half marathon and plan on starting triathalons next year! I cannot thank you enough. ~ Amanda T.

Geoffrey, I'd like to thank you for helping me in passing my driver's test by freeing me from the anxiety I had with it. Getting my license was a major accomplishment for me and, with the hypnosis session and meditation CD, you greatly helped to achieve this. I would definitely recommend your hypnosis to anyone in a similar anxiety related situation. ~ Sincerely, Freddie

Since I have been doing hypnosis with Geoff, I have a far greater level of peace and clarity in my life. My ability to think positively, and to be aware of/negate negative thinking has also increased. If you are truly sick and tired of feeling stressed, depressed, and confused, I sincerely believe that Geoff can help you, even if you believe that you cannot change. As long as you want to change Geoff can have a significant impact on your life. ~ Jon M. Clark, San Diego

Thank you for helping me quit smoking! I never thought the day would come that I would not have the desire for a cigarette, what an amazing feeling! I give you an A++ for your excellent service. ~ Anonymous

I have worked to complete projects together with Geoff and found him to be positive, professional and service-oriented. ~ Bonnie Edmunds

Geoffrey's approach to Hypnosis is phenomenal and he helped me jump 60 points on my GMAT's when i took them a second time in April 2010. I highly recommend seeing him! ~ Brittany F., San Diego

Good Evening Geoffrey Goodman, I wanted to let you know how fantastic your services were and how much progress I have made thus far. I never felt so good about myself and I continue to strive to be the best I can. ~ Tyler

Thank you for our hypnotism session that we had this past winter. I needed to make more business contacts, and your "post-hypnotic suggestion" helped me to reach out to new clients. Business has never been better, and I refer to your CD if I fall back into my shell. I hope you can do phone sessions in the future, since I will check in periodically. ~ Mike
Locations Covered: The Greater Philadelphia area, Philadelphia, Fairmount, Bala Cynwyd, Ardmore, Bryn Mawr, Narberth, Wayne, Manayunk, Roxborough, Conshohocken, King of Prussia,
---
Contact Geoff Goodman