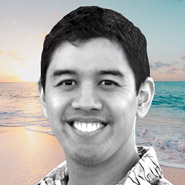 All Virtual Hypnosis Sessions | Ohana Hypnosis
Address: Fargo, ND
Website: https://www.ohanahypnosis.com/
Hello! I'm Glen San Juan and Hypnosis is awesome! I am a Certified Hypnotist from Fargo, ND, and I would love to work with you! All sessions are virtual—meaning I can work with you wherever you are.
After working as a Medical Laboratory Scientist for almost a decade, I found my passion in Hypnosis and the life-changing potential it has for everyday people with everyday problems.
Here is a short list of available services at Ohana Hypnosis:
Improved Confidence
Healthy Sleep
Stop Smoking
Reduce Stress
Weight Loss
And More!
My hypnosis training was completed at Cascade Hypnosis Center with Erika Flint in April 2022.
---