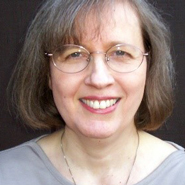 Jennifer Longociu – Hypnosis Sessions in West Virginia and Online!
If you're struggling to lose weight, quit a bad habit, or overcome stress, I can help.
Hi, I'm Jennifer Longociu, Certified 5-PATH® Hypnotist. Call me at 304-215-8179 to schedule your Free Phone Consultation today!
Achieve your goals! Feel confident! Get online hypnosis with me today! All in the comfort of your own home or office with Zoom.
Online hypnosis can change your life in just a handful of sessions – even when nothing else has worked for you!
Hypnosis allows new, positive ideas to rapidly take effect in your life.
Hypnosis is a natural state, one that you've already experienced many times. When you read a good book, watch a great movie, or have an engaging conversation, you're in a state of hypnosis.
In your sessions with me, we will use this natural, focused state to help you make the important changes you want to make in your life.
At Forefront Hypnosis & Coaching Services, we regularly work with clients on issues including:
Stress and Anxiety
Weight Loss Program
Emotional/Stress Eating
Stop Smoking/Vaping
Drinking Too Much
Gambling Too Much
Low Self-Confidence
Grief/Loss/Sadness
Addictive Behavior
Trauma
Physical Abuse
Relationship Issues
Procrastination
Sleep Problems
Goal Setting
Success Mindset
Let me guide you through a proven, systematic process that has helped thousands eliminate problems and change their lives in just a handful of sessions (5-7 for most issues).
Call 304-215-8179 to get your free phone consultation today!
Talk to you soon!
Jennifer Longociu
Forefront Hypnosis & Coaching
Wheeling, WV
Contact Information:
Schedule Free Phone Consultation: https://forefronthypnosis.as.me/freeconsultation
Website: http://www.forefronthypnosis.com
Phone: 304-215-8179
Email: jen@forefronthypnosis.com
Online Sessions are our Specialty!
---
Contact Jennifer Longociu