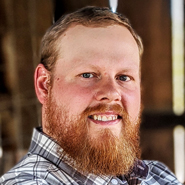 Jonathan Moser, BCH
Crater Hypnosis
328 S Central Ave. Suite 109
Medford, Or 97501
Email: info@craterhypnosis.com
Website: www.craterhypnosis.com
Facebook: www.facebook.com/158468347517152/posts/3473782239319063/
Instagram: www.instagram.com/craterhypnosis/
Phone: (541)500-8835
Jonathan Moser is a National Guild of Hypnotists Board Certified Hypnotist, a Certified 5-PATH practitioner, and a 7th Path Self-Hypnosis teacher. He owns and runs Crater Hypnosis, located in downtown Medford, Oregon in the historic D'Anjou building. Jonathan is dedicated to getting lasting results for clients from all walks of life. Jonathan believes a vast majority of people can benefit from hypnosis, and believes it is the most powerful tool available to empower your best self. Through insight work and following the systematic criteria of 5-PATH, Jonathan brings consistent and powerful results to clients who are ready and committed to positive change. Jonathan offers compassionate, private, and confidential hypnosis sessions both online and in person. Through hypnosis, Jonathan expedites personal growth, learning, and transformation. This helps clients live their best life free from negative thoughts, habits, and beliefs.
Some of the issues Jonathan can help with are:
Loose and manage weight
Reduce stress-manage anxiety
Improve confidence and self-image
Sleep, memory, and focus improvement
Athletic performance
PTSD
Anger and emotional issues
Addiction
Teen and children's issues
Fears and phobias
Flow state
And much more…
My mission is to provide compassionate and professional hypnotherapy services that empower people to align with and achieve their greatest aspirations. I am committed to providing the best hypnosis services to my clients and am constantly staying up to date on the best and most effective hypnosis techniques in the profession. My values are based on commitment and respect.
---
Contact Jonathan Moser