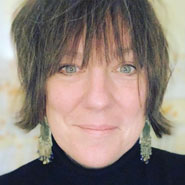 Lynn Louise – Hypnosis in Auburn, NY
National Guild of Hypnotists Certified Hypnotist
5-PATH® Certified Hypnotist
7th Path Self-Hypnosis® Teacher
Email: thecosmicvalkyrie@gmail.com
Website: www.thecosmicvalkyrie.com
Phone: 706.224.1820
Hi! My dharma is to help you create massive transformation in your life through hypnosis. My objective is to lead you to a deeper understanding and healing, so that you can step into your high purpose. I am passionate about the power hypnosis provides, and am here to help you connect with your soul and source, so you can embrace your true calling.
I am Certified Hypnotist with the National Guild Hypnotists with a background in leading women through rapid recovery from sexual assault. I am a 5-PATH® Certified Hypnotist and 7th Path® Self-Hypnosis Teacher,
I am always available to answer any questions.
---
Contact Lynn Louise