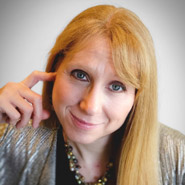 Michon Garemani – Hypnosis Sessions in Bonney Lake, Washington
Phone: 925-414-2875
My Google website
https://rooted2risecoaching.com
My Facebook Business Page
https://www.facebook.com/rooted2risecoaching
My calendar booking link (free consultation)
https://calendly.com/michongaremani/coaching-discovery-call
Physical location is in Bonney Lake, Washington
---
WHO IS MICHON GAREMANI?
Michon is an NGH Certified Hypnotist, Certified 5-PATH® Practitioner, as well as a Certified 7th Path Self-Hypnosis® Teacher. 7th Path Self-Hypnosis® is a revolutionary mind-body-spirit approach to doing self-hypnosis that surpasses any previous kind of self-hypnosis available.
To learn more about 7th Path Self-Hypnosis® visit this self-hypnosis information page. Michon is also trained in Somatic Trauma Therapy and offers coaching services.
Located in the Southeast Seattle Sound area, Michon utilizes the most advanced hypnosis, coaching, and self-hypnosis techniques to help client's gain mastery of their mind, body, and spirit. Hypnotherapy and coaching are powerful tools in restructuring thoughts and habits. Health, wellness, care, respect, and recovery are outcomes you can anticipate experiencing. Services are rendered remotely using modern technology.
Prior to hypnotherapy and coaching, Michon earned a BA in Psychology from UC Berkeley and gained a single-subject teaching credential in Biological Sciences. Michon was employed in public education for several years in which she experienced many first-hand experiences of the direct impact of trauma and emotional distress upon students, parents, and faculty. The unmet need for individual healing is staggering, and is only increasing. This increased need set Michon on a passionate pursuit to guide people toward health and healing.
---
Hypnosis Serves
Shyness
Motivation
Weight Loss
Goal Setting
Self-Esteem
Loss & Grief
Stage Fright
Relationships
Concentration
Sexual Issues
Improve Mood
Healthy Sleep
Remove Fears
Procrastination
Anger & Shame
Self-Confidence
Public Speaking
Stress & Anxiety
Life Performance
Work/Life Balance
Boundary Formation
Addiction Behaviors
Anger Management
Athletic Performance
Childbirth Preparation
Marriages & Partnerships
Healing From Past Experiences
Positive Psychology (Mindset)
Connections & Communication
I use a variety of advanced techniques that are individualized for each client, including regression therapy.
Potential Benefits of Hypnosis
Improved Mood
Improved Sleep
Removed Fears
Reduced Stress
Build Resiliency
Reduced Weight
Break Bad Habits
Boost Confidence
Increased Motivation
Enhanced Performance
Improved Relationships
Regain Control in Your Life
And many more…