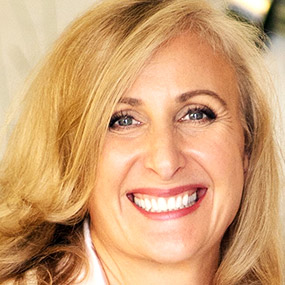 Mikki Milligan – 5-PATH® Hypnosis Sessions and 7th Path Self-Hypnosis® Workshops in Port Orange, FL
5-PATH® Certified Hypnotist
7th Path Self-Hypnosis® Teacher
Quantum Healing Hypnosis Technique (QHHT) Practitioner
Keybi Hypnosis
415 Dunlawton Ave, Suite 107
Port Orange, FL United States 32127
Give me a call at: 386-267-2122
Visit my website at https://www.keybicoach.com/
Email me at: mikki@keybicoach.com
About Mikki Milligan
Hi, I'm Mikki Milligan. I help others change their lives when nothing else works!
As a consulting hypnotist and professional life coach, I empower my clients with tools and techniques necessary to discover their unique pathway to their best life. The hypnosis techniques used are 5-PATH® Hypnosis, 7-PATH® self-hypnosis, and Quantum Healing Hypnosis Technique (QHHT) that are combined with core energy coaching to help you break free of stress, limiting beliefs, and unwanted habits for over-all health and wellbeing. Hypnosis with coaching is a transformational experience that can help guide you to:
Gain clarity on your life's purpose
Break Bad Habits
Cope with Grief and Loss
Release Fears and Traumas (PTSD)
Achieve Higher Self-Awareness
Explore Past Lives
Manage Stress
Discover causes of pain and illness
Develop confidence and self-acceptance
Improve Performance
I use a holistic approach to healing with hypnosis. After a long-standing career in leadership and technology working for corporate, government, and academia, I pursued another true passion in helping others through hypnosis. I have had a lifelong interest in the connection of mental, physical, emotional, and spiritual faucets in every living being and our connection, as a whole, on an energetic level. I believe by altering our thoughts and emotions, quantum healing can occur by shifting to a more conscious mindset. Today, I focus on guiding others to connect to all four faucets for harmony and balance within the body using QHHT hypnosis, 5-PATH hypnosis, and 7-PATH Self-hypnosis techniques.
Certifications from the following accredited schools:
Institute for Professional Excellence in Coaching (iPEC), Banyon Hypnosis Center and Quantum Healing Hypnosis Technique (QHHT).
Certified Professional Coach (CPC) – 2020
COR.E Leadership Specialist (CDLS) – 2020
Energy Leadership™ Index Master Practitioner (ELI-MP) – 2020
Quantum Healing Hypnosis Technique (QHHT) level-2 practitioner – 2022
5-PATH® Master Practitioner (NGH, IAHP) – 2023
7-PATH® Trainer of Self Hypnosis (NGH, IAHP) – 2023
I am certified to practice hypnosis with the following professional associations:
ICF – International Coaching Federation
NGH – National Guild of Hypnotists
IAHP – International Association of Hypnosis Professionals
Today, I connect with amazing people who want to achieve their highest level of peak performance – both personally and professionally. I guide them to find answers within and expand their spiritual awareness to live their best life.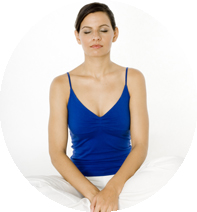 7th Path Self-Hypnosis®
This hypnotist is a fully trained and certified 7th Path Self-Hypnosis® Teacher. 7th Path Self-Hypnosis® is a revolutionary mind-body-spirit approach to doing self-hypnosis that surpasses any previous kind of self-hypnosis available.
---
Contact Mikki Milligan