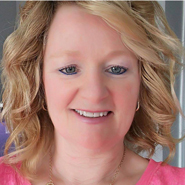 Peggy Kelly Davies – Hypnosis in Bowmanville, Ontario, Canada
103 – 4 King St
Bowmanville, ON L1C 1N4
(905)623-0348 or (905)623-0092
5-PATH® International Hypnosis Association Member
Stop Smoking, Weight Loss, Fears, Phobias, Anxiety, and More
From I.T. to Hypnosis Peggy left a career as a Computer Programmer after 15 years which came about as a result of a fear that she had with insects. She persued hypnosis as a method to release this fear and as a result became a Certified Hypnotist. Peggy has completed advanced training under Cal Banyan and now runs a successful hypnosis practice in Bowmanville, Ontario, Canada – The Hypnosis Connection.
Quality Hypnosis Services and Training Peggy Kelly is dedicated to helping her clients succeed in a supportive and confidential environment. She is a current member of the National Guild of Hypnotists.
Hypnotic Influences Peggy has studied under some of the most influential modern day hypnotists in the United States and Canada such as Cal Banyan, Founder of 5-PATH®, Banyan Hypnosis Center, now located in Tustin, California and Dr. Georgina Cannon, author of the book Return. Dr. Georgina Cannon is Director of The Ontario Hypnosis Center in Toronto, Ontario, Canada.
It is Easy to Come to Peggy Kelly's office from these Bowmanville Locations:
Toronto Mississauga Scarborough Pickering Ajax Whitby Oshawa Courtice
Port Hope Cobourg Belleville Kingston Hampton Port Perry Blackstock Brooklin
Markham Richmond Hill Stoufville Newcastle Orono Newtonville Kendal Kirby
Tyrone Pontypool Prince Albert Burketon Claremont Bethany
7th Path Self-Hypnosis® Available
This hypnotist is a fully trained and certified 7th Path Self-Hypnosis® Teacher. 7th Path Self-Hypnosis® is a revolutionarymind-body-spirit approach to doing self-hypnosis that surpasses any previous kind of self-hypnosis available.
To learn more about 7th Path Self-Hypnosis® visit this self-hypnosis information page.
Additional Information about Training and Certification
This hypnotist has received hypnosis training at the Banyan Hypnosis Center for Training & Services, Inc. For more information about hypnosis certification please call our office, 469-969-2176 or 800-965-3390. More hypnosis training information is available on this site.
---
Contact Peggy Kelly Davies