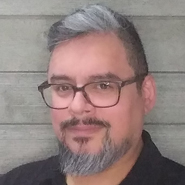 Quanah Saumty, CH, CT
5-PATH Certified Hypnotist
7th Path Self-Hypnosis Certified Teacher
TCM & Holistic Health Consultant
Qigong Coach
Email: quanah@saumtyhypnosis.com
Phone: 405-788-7034
Website: SaumtyHypnosis.com
Hi, I am very excited to be a hypnotist! This is part of a lifelong journey that has given me such a rich level of insight and understanding into consciousness and human potential! With the power of hypnosis and the unique personal journey that has brought me to this practice, I get to be a part of a great community of professionals with the 5 PATH organization. I am now doing amazingly fulfilling work by coaching and guiding clients to their personal success!
Hypnosis has changed my life in the most wonderful ways and now I can guide people using the same techniques that I have learned to achieve my own deep personal transformation! From my Native Traditional experiences, and training in natural medicine modalities including Traditional Chinese Medicine (Theory & Philosophy), Qigong(Exercise & Meditation), Tuina & Cupping (Bodywork), and Neuroscience (Circadian Rhythms, Mindset, and Bio-hacks) which allows me to provide a robust perspective to help clients achieve the changes they seek. I specialize in working within the TCM model of understanding towards the MIND/BODY connection using hypnosis and other holistic techniques to assist you to live a more balance and harmonious life.
Training and Hypnosis at Saumty Hypnosis & Holistic Services in Shawnee, OK
Hypnosis, Self-hypnosis, & Holistic consulting available online!
Fears
Phobias
Addictions
Focus
Creativity
Emotional Wellbeing
Connection
Purpose
Confidence
---
Contact Quanah Saumty