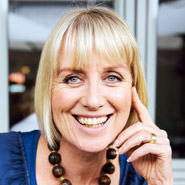 Yvette Pearce-McManaway
9 Rays Way
Nelson, New Zealand, 7020 – working remotely via Zoom all over the world.
Email: yvette@yvettepearce.com
Phone: +64 21894 966
Website : www.yvettepearcehypnosis.com
I have a background as a Registered Nurse and Emotional Eating Coach. I`m also a 5-PATH Certified Hypnotist and 7th Path Self Hypnosis Teacher and a member of the National Guild of Hypnotists.
Hypnosis is usually a last resort for my clients.
They come to me frustrated and feeling a little hopeless, having tried everything and still not getting the change they`re looking for.
If this is you, please know there is nothing wrong with you! You have everything you need within you to get lasting change, but getting to the root cause of your issue is the key.
True, lasting change happens when we do this. Using Advanced Hypnosis called 5 PATH, we`ll work together directly with your problem in your Subconscious mind. This is powerful work because finding the root cause means releasing blocks or unhelpful patterns and you get the lasting change you`ve always wanted.
If you`d like to know more and are keen to learn how to make your mind work for you and live a better life, contact me for a free phone consultation.
Hypnosis can help with:
Emotional Eating
Weight Release
Emotional Issues/pain
Stop smoking
Confidence and Self Belief
Fears and Phobias
Anger Management
Stress and anxiety
Nail biting
Test and Performance Issues
Healthy sleeping
And more…….
---
Contact Yvette Pearce-McManaway