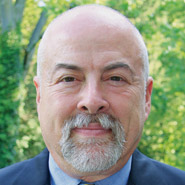 Baron Tayler – Inception Hypnotherapy in Central Pennsylvania
For most people, exposure to hypnosis is limited to watching TV or seeing a demonstration in a public setting, such as a carnival or fair. Usually the hypnotist will direct the subjects to do silly things, such as clucking like a chicken, or forgetting the number 7 exists. These demonstrations of hypnotism are meant for entertainment purposes only. However, a skilled hypnotist using the techniques of coaching, teaching, guiding, instructing and training, may effectively address these issues:
I mostly help people with the following:
Smoking Cessation
Weight Management
Irritable Bowel Syndrome
Pain management
Public speaking
Situational stress
Sleep Improvement
Apprehension and fears
Self-control
Self-confidence and Optimism
Goal setting or priorities
Enhancing personal skills
Interpersonal relationships
And many more
Baron Tayler has been practicing hypnosis full-time since 2011, helped hundreds of people live fuller, happier lives, and attain the goals which they desire.
Of course, you know that everything I write about myself is going to be positive. So I don't ask that you trust my words. Instead trust the words of people whom I've helped:
https://www.google.com/search?client=firefox-b-1-d&q=inception+hypnotherapy+harrisburg+pa#lrd=0x89c8c0c1f414f8b5:0xad87a2ebba15fcf,1
Or watch them, in their own words:
http://www.inceptionhypnotherapy.com/testimonials.htm
Please visit www.inceptionhypnotherapy.com to learn more about how Baron can help you achieve your goals.
Affiliations:
Member of the National Guild of Hypnotists
Member of the 5-PATH® International Association of Professional Hypnotists.
Certified Hypnotherapist by the National Guild of Hypnotists
Certified 5- Phase Advanced Transformational Hypnosis by the Banyan Hypnosis Center
Certified as a Mental Gastric Band Hypnotist by Duncan Tooley
Certified Forensic Hypnosis Investigator
Contact Information:
Email: baron@inceptionhypnotherapy.com
Phone: 717-525-7408
Website: http://www.inceptionhypnotherapy.com/
---
Contact Baron Tayler