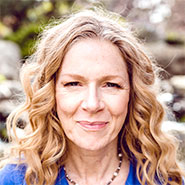 Katherine Hardy RN MS MBA BCH
Board Certified Hypnotist, Speaker, 2 X #1 Best-selling Author on Amazon:
"Migraine Relief with Hypnosis" and
"Quit Smoking for Good with Hypnosis without Gaining Weight"
Board Certified Hypnotist, National Guild of Hypnotists
Registered Hypnotherapist, Washington State
5-PATH® Certified Hypnotist
7th Path Self-Hypnosis® Certified Teacher
I'm also known as "The Bad Habit Hacker!"
Email: info@SalishSeaHypnosis.com
Phone: 360-319-7081
Website: SalishSeaHypnosis.com
See what students in my online course have said:
https://kathie-s-school-9d96.thinkific.com/courses/managing-emotional-overwhelm
Google me to see reviews from clients:
Salish Sea Hypnosis Bellingham, WA
I see clients in all time zones via Zoom online sessions.
Hypnosis is effective in person, similar to Teledoc.
All sessions are 100% confidential.
I left a successful career in nursing administration and bedside nursing in ICUs and Emergency Departments after realizing the impact hypnosis can have on helping people overcome many different problems, change habits and behaviors, and manage emotional and physical pain.
I have times available everyday to talk with you and find out what you want to change in your life. Schedule a 30 minute consultation:
https://30minutecomplimentaryconsultationwithKathie.as.me/
During this time I'll ask you about the change you want in your life and you can ask me any questions about hypnosis. If there is something in your life you have been trying to change, but you haven't been successful, then there is probably a subconscious component to the problem and there is a good chance hypnosis could help.
At the end of 30 minutes, we'll both know if we should work together, and if I can help you, I'll know then how much it will cost and how many sessions I think it will take.
On my website you can see a video of how I became a hypnotist: www.SalishSeaHypnosis.com
I value the life experience that each client brings to me. Often difficulties in life are accompanied by loneliness and a feeling of isolation. My experienced and compassionate approach helps my clients be successful.
7th Path Self-Hypnosis® Available
This hypnotist is a fully trained and certified 7th Path Self-Hypnosis® Teacher. 7th Path Self-Hypnosis® is a revolutionary mind-body-spirit approach to doing self-hypnosis that surpasses any previous kind of self-hypnosis available.
To learn more about 7th Path Self-Hypnosis® visit this self-hypnosis information page.
---
Contact Kathie Hardy