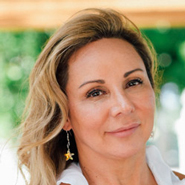 Michele Durham – Hypnosis in Naples, FL

My name is Michele Durham, a Veteran of the U.S. Armed Forces. At one time I served our country, now serving humanity.
At Access Holistic Healing & Hypnosis we offer 5-PATH – 5 Phase Advanced Transformational Hypnosis. I'm a Certified Consulting Hypnotist in 5-PATH.
Served in the Army in Berlin, Germany during the cold war as a computer operator in a telecommunications center possessing a top secret security clearance with a special background investigation – with that, you can be assured that your session is 100% confidential and with someone who genuinely cares.
Now, commuting between Naples, Florida; one of America's most loved Blue Zone Project cities, and Houston, Texas the world capital of space exploration; I am available to you virtually anywhere or in person and have the privilege & pleasure of working with a tribe of healers globally who are some of the most beautiful souls on this planet.
I offer free 30 minute consultation to meet & explore if hypnosis is right for you. I do sessions online and in person. You can learn more about me on my website www.accessholistichealing.com and to schedule your free phone consultation or you can reach me at 239-776-2211. I look forward to speaking with you!
Naples Location: 9853 Tamiami Trail N, Suite 215, Naples, FL 34108
Access Holistic Healing & Hypnosis
Phone: 239-776-2211
Email: info@accessholistichealing.com
Website: https://www.accessholistichealing.com/
Now Serving online anywhere.
Now Serving in person:
Naples, FL
Bonita Springs, FL
Estero, FL
---
Contact Michele Durham