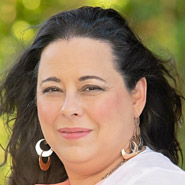 Penny Chiasson, CRNA, BCH, CPHI
Phone Number:
(769) 241-0888
Business Address:
10440 Highway 19 North
Philadelphia, MS 39350
Website(s):
www.pennychiasson.com
Email Penny at Email Penny at penny@pennychiasson.com or schedule a subconscious blueprint call at pennychiasson.com/work-with-me. All sessions conducted confidentially on Zoom.
Penny Chiasson is a Board Certified Hypnotist, Certified Professional Hypnosis Instructor (CPHI) and . Penny has worked with hundreds of clients and her results have earned her referrals from one of the leading transformation coaches in the world. Penny is a member in good standing with the American Association of Nurse Anesthetists, National Guild of Hypnotists, International Association of Hypnosis Professionals and National Federation of Hypnotists. She is a speaker at the NGH Convention and contributor to the 5-PATH® Journal.
2021 and 2022 Hypnosis Certification dates:
Tuition $3797
Full pay tuition $3297 when paid at least 45 days in advance of class.
Payment plans available with tuition paid in full by the first day of class. Visit https://pennychiasson.com/certifyme for more details or to apply.
September 2021
September 12-18th (Sunday – Saturday_
9am – 6:30pm CDT
October/ November 2021
October 27 & 28
November 3, 4, 10, 11, & 12
9am-6:30pm CDT/CST
January/February 2022
January 19, 20, 26, & 27
February 2, 3, & 4
9am-6:30pm CST
April 2022 EVENINGS
April 6, 7, 13, 14, 20, 21, & 22
2pm-11:30pm CDT
July 2022
July 13, 14, 20, 21, 27, 28 & 29
9am-6:30pm CDT
October 2022
October 12, 13, 19, 20, 26, 27 & 28
9am-6:30pm CDT
---
Contact Penny Chiasson