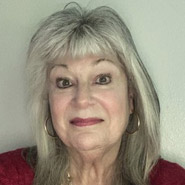 Robin Mazur – Hypnosis Sessions in Kalispell, Montana
Certified 5-Path Hypnotherapist
Member of the National Guild of Hypnotists
Certified EFT Practitioner
Hello! I am privileged to be able to help people find the freedom that they so long for! I have been on a lifelong journey of my own healing and transformation. After experiencing hypnotherapy and EFT, I found that both modalities helped me find the root cause of my issues and address them quickly and with ease. My desire is to help you find your freedom and live the life you've always wanted to live, but felt that it was just out of reach.
Some of the areas I specialize in are:
Healing the Past
Identifying and Eliminating Limiting Beliefs
Stress and Anxiety Management
Increased Self Confidence
Letting go of Fears and Phobias
Changing Your Perspective
Regaining control in your life
Public Speaking
Sleep issues
Weight loss
Stopping smoking
Breaking bad habits
Eliminating whatever is keeping you stuck from being who you truly are!
We are Agape Transformation & Healing, where your journey of transformation begins!
Sessions are online in the comfort of your own home.
Call or Text: 844-324-2737
Email: info@agapetransformationandhealing.com
Website: https://agapetransformationandhealing.com
To book a complimentary consultation: https://www.agapetransformationandhealing.com/schedule
---
Contact Robin Mazur