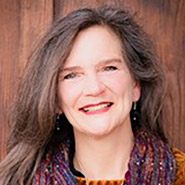 Valerie Doerrfeld – Hypnosis Sessions in Cle Elum, WA, USA
Hidden Valley Healing
431 Overland Dr, Cle Elum, WA
509-304-5557
www.HiddenValleyHealing.com
Licensed in WA State
Member of National Guild of Hypnotists
Certified 5-PATH with Erika Flint
Hello, I'm Valerie Doerrfeld, a life long spiritual seeker, and a certified 5-PATH – 5 Phase Advanced Transformational Hypnosis practitioner. I love my job helping people to find their path to transformation. Clients often come in to stop smoking or drinking or with pain and anxiety and leave with a whole new perspective on their life, and issues resolved. When the root cause of a problem is revealed through hypnosis healing can take place on a very deep level. Results are usually quick and permanent.
I am also certified in Quantum Healing Hypnosis Technique QHHT, and Biofield Tuning. I offer these services as well at Hidden Valley Healing in Cle Elum WA.
I personally love working "Between Lives" and in other spiritual realms. As we work in hypnosis anything is possible.
Please find me at www.HiddenValleyHealing.com